Spay-ghetti and No (Meat) Balls Dinner 5-8 pm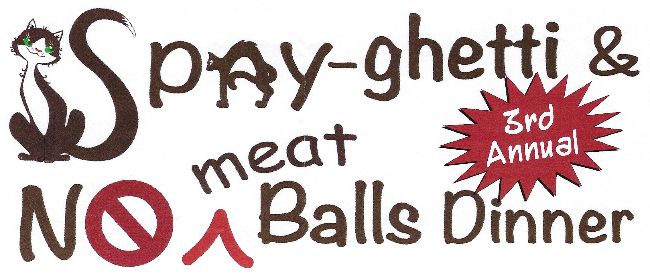 Raffle, Silent Auction and Meat Raffle in addition to a great spaghetti dinner!
Accepting Donations for Silent Auction and more. Contact Bill Nelson 320-980-1179
Purchase tickets online here, in person at Tri-County Humane Society or from Bill Nelson, event coordinator at 320-980-1179.